Front doors
Our stylish collection features steel front doors that stand out thanks to their contemporary style and sleek lines. Looking to spruce up your property? Choose a new front door from the hundreds of models we have in our showrooms. Several glazing options are also available. You will be amazed at the difference a beautiful stained glass or silk-screen-printed glass can make. We also offer a wide selection of service doors that can lead to your garage or yard. Durable and waterproof, our service doors also stand out because of their chic appearance.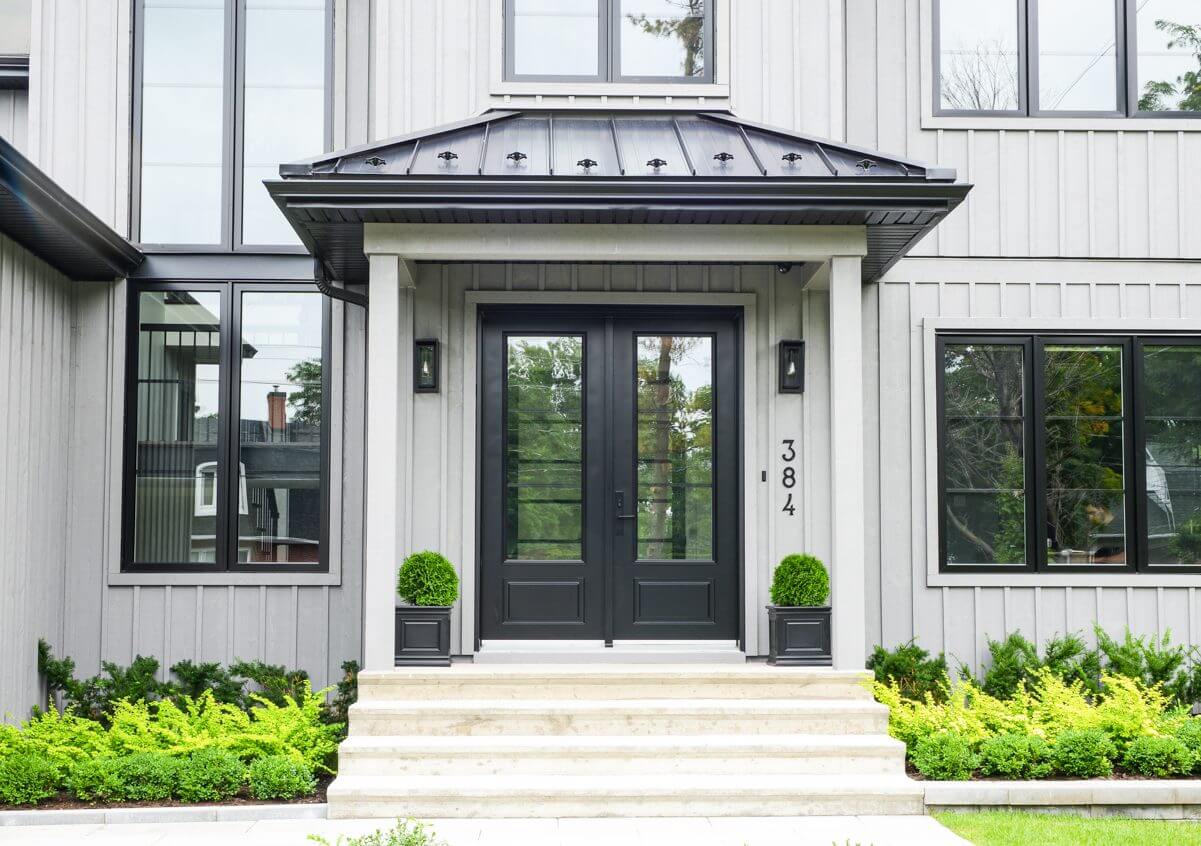 YOUR FRONT DOOR, THE VERY SOUL OF YOUR HOME
Lend your door a unique character by adding decorative appliqués, a simple addition that will give it a whole new look.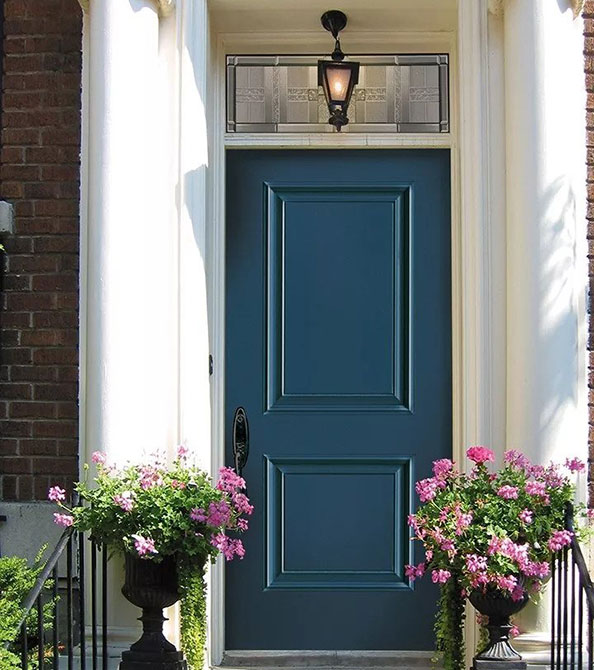 Classic front doors
Often used in renovation projects, these elegant doors boast a traditional style and are timelessly chic in their appearance. Classic front doors are perfectly designed to match a home's original architecture.
See options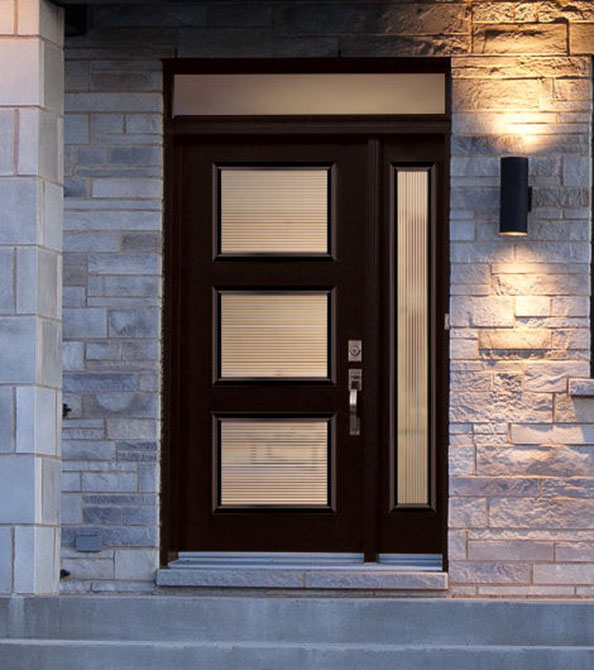 Contemporary front doors
Very trendy and boasting a contemporary look, these doors are ideal for new builds and developments. Contemporary front doors feature a zen and fresh appearance.
See options