Materials
Whether you are preparing for some renovation work or a new build, our windows can be adapted to meet your needs. Get to know more on the composition of PVC or hybrid windows.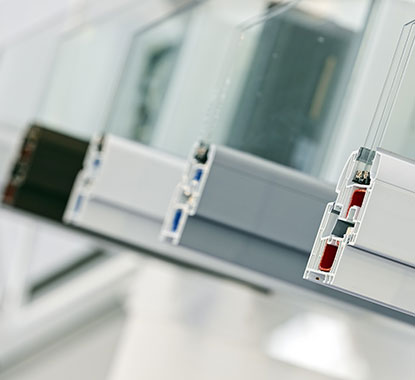 Windows
Designed with Quebec's climate variations in mind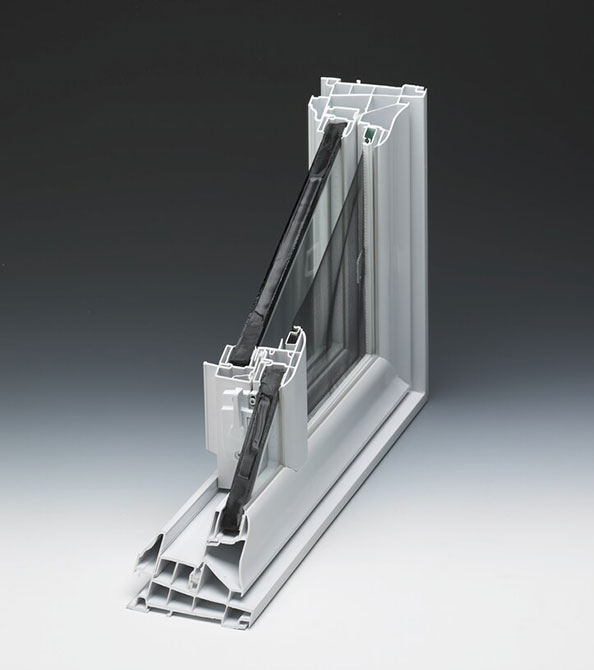 PVC windows
Our PVC windows are manufactured entirely at our facilities and designed in accordance with Quebec's climate variations. Technological developments in plastics, combined with our expertise in doors and windows, have enabled us to achieve unbeatable standards of performance.
Our windows set themselves apart by the exceptional quality of the PVC used to make them, which provides high thermal efficiency and thus superior comfort. Their multipoint locking system makes our windows safer, while their glossy finish makes them both aesthetically pleasing and easier to maintain.
PVC is a very good insulator. It limits the transmission of heat and the consequent risk of condensation. It also costs less than other materials. Easy to maintain, this plastic material does not rust or rot.
PVC windows are available in a wide array of colours.
See options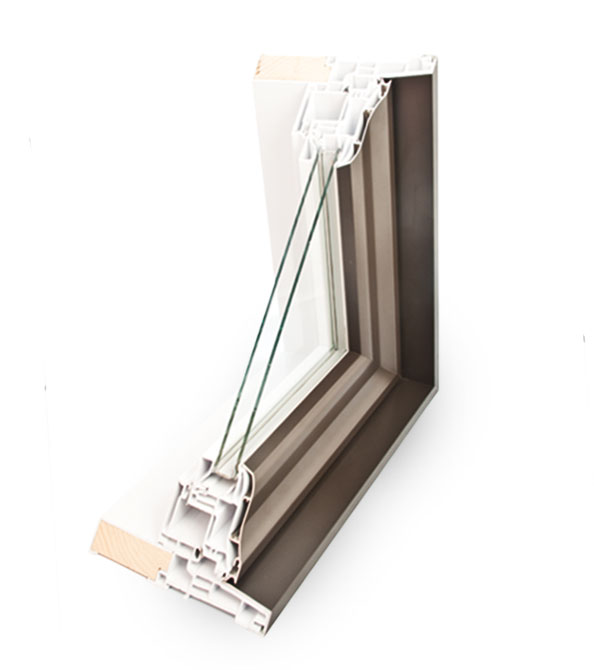 Hybrid windows
Harmony hybrid windows are well suited to either contemporary or traditional architectural styles thanks to their clean or rounded lines. Hybrid windows are made of a composite of extruded PVC and aluminum, ensuring strength and durability. In addition to their excellent energy efficiency, they are water- and rustproof.
Hybrid windows combine the benefits of both PVC and aluminum. The resulting windows are energy efficient, waterproof, and solid. Moreover, this union of the two materials balances the higher cost of aluminum with the lower price of PVC.
Hybrid windows are available in 5 different colours at no additional cost. They also come in a variety of other hues for an additional fee.
See options