Patio Door
Patio doors add charm and brightness to your home.
PVC doors require little maintenance and have an excellent thermal capacity. They can thus adapt to all types of weather conditions.
Hybrid doors combine the benefits of both PVC and aluminum. The result is an ideal combination of aesthetics and durability, since bringing these two materials together allows for a level of insulation that resists extreme temperatures.
You can also customize them with various options and the colour of your choice to match your decor, in accordance with your needs and your budget.
A wide range of classic and urban styles.
Choose among our wide array of patio doors available at our locations.
The following are our most sought-after models.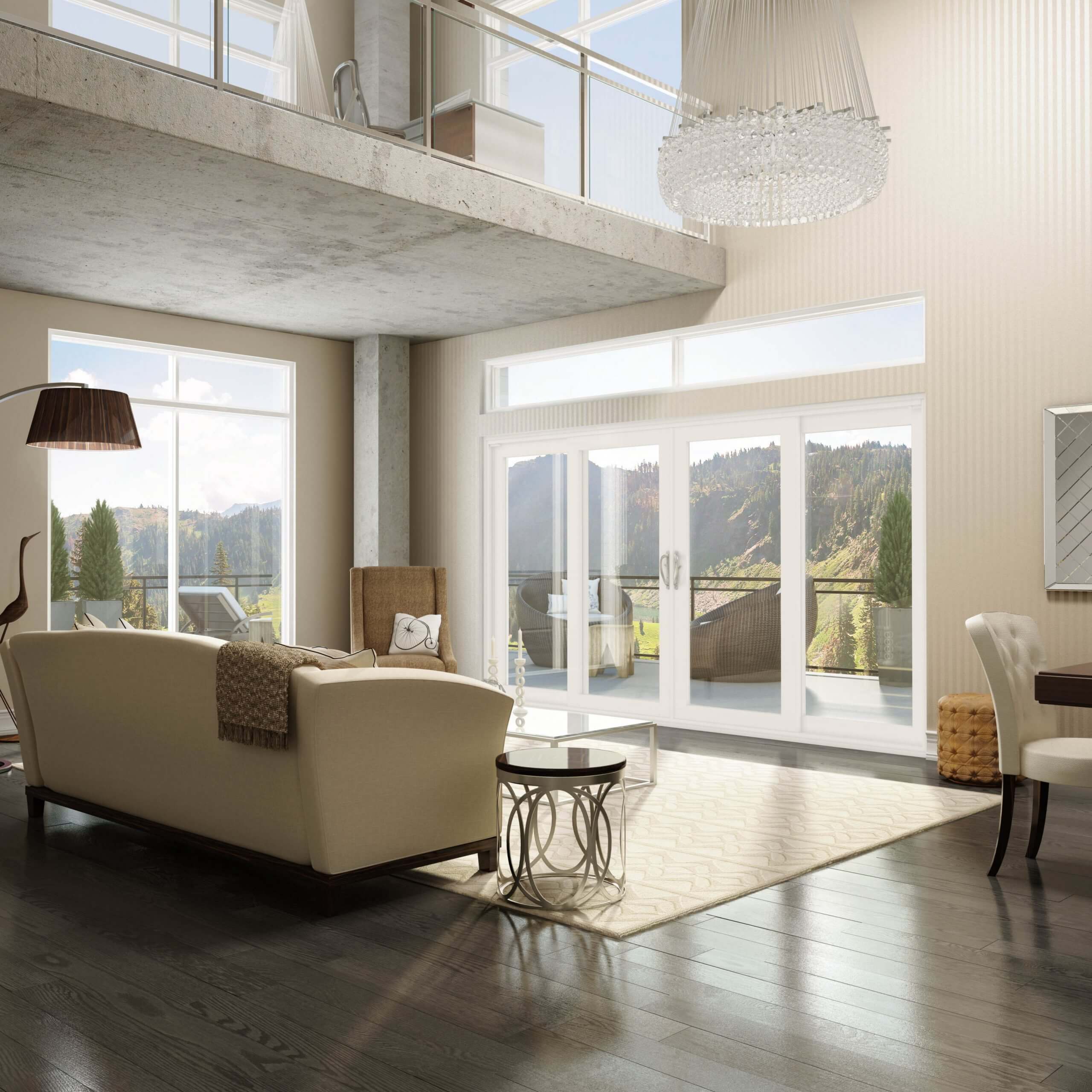 Our range of patio doors
Choose among our wide array of patio doors available at our showrooms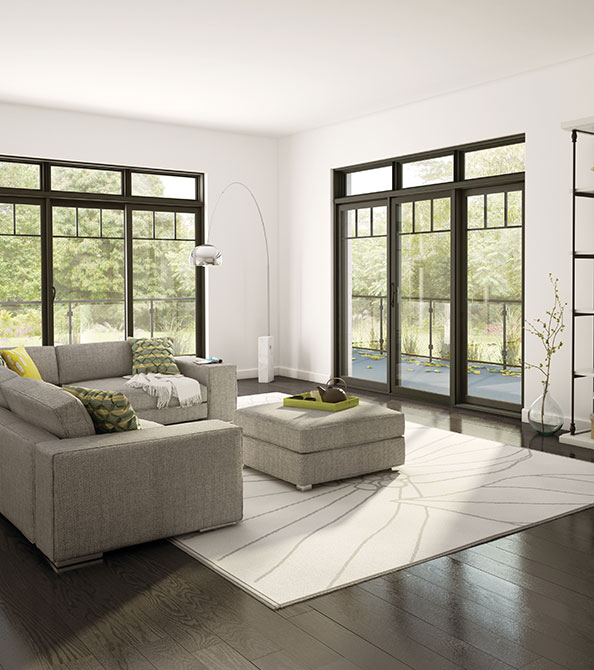 550 patio doors
Combine a most authentic look with exceptional performance by choosing our 550 patio door. Thanks to its double or triple protection sill, you'll enjoy superior energy efficiency and unsurpassed comfort. Its uncompromising workmanship makes it an excellent choice for your renovation projects, and thanks to its wood and PVC structure, it is easy to install. The 550 patio door is liked for its affordability and numerous available options.
See options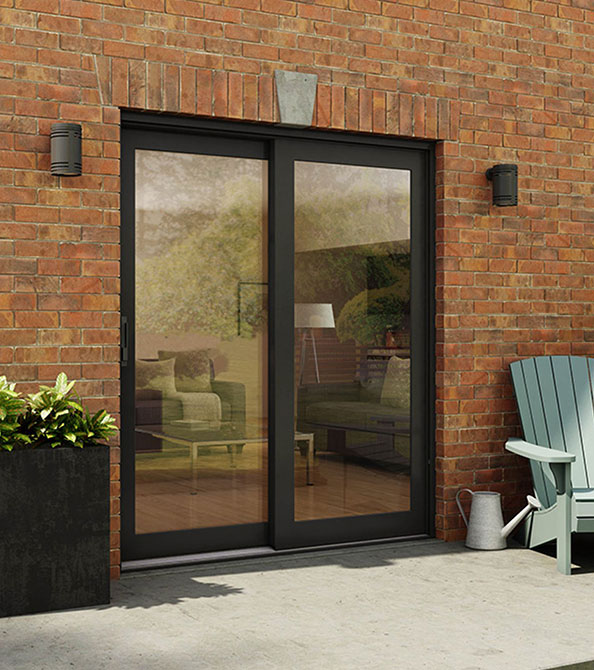 Element patio doors
Add character to your home thanks to our superior-quality patio doors, available in two- or three-panel options. The Element patio door sets itself apart by the impeccable workmanship of its aluminum outer coating. Available in a wide array of colours at no additional cost, this model is sure to mesh perfectly with your decor, no matter what the style of your home. Customize your patio door by choosing to add colours or built-in blinds.
See options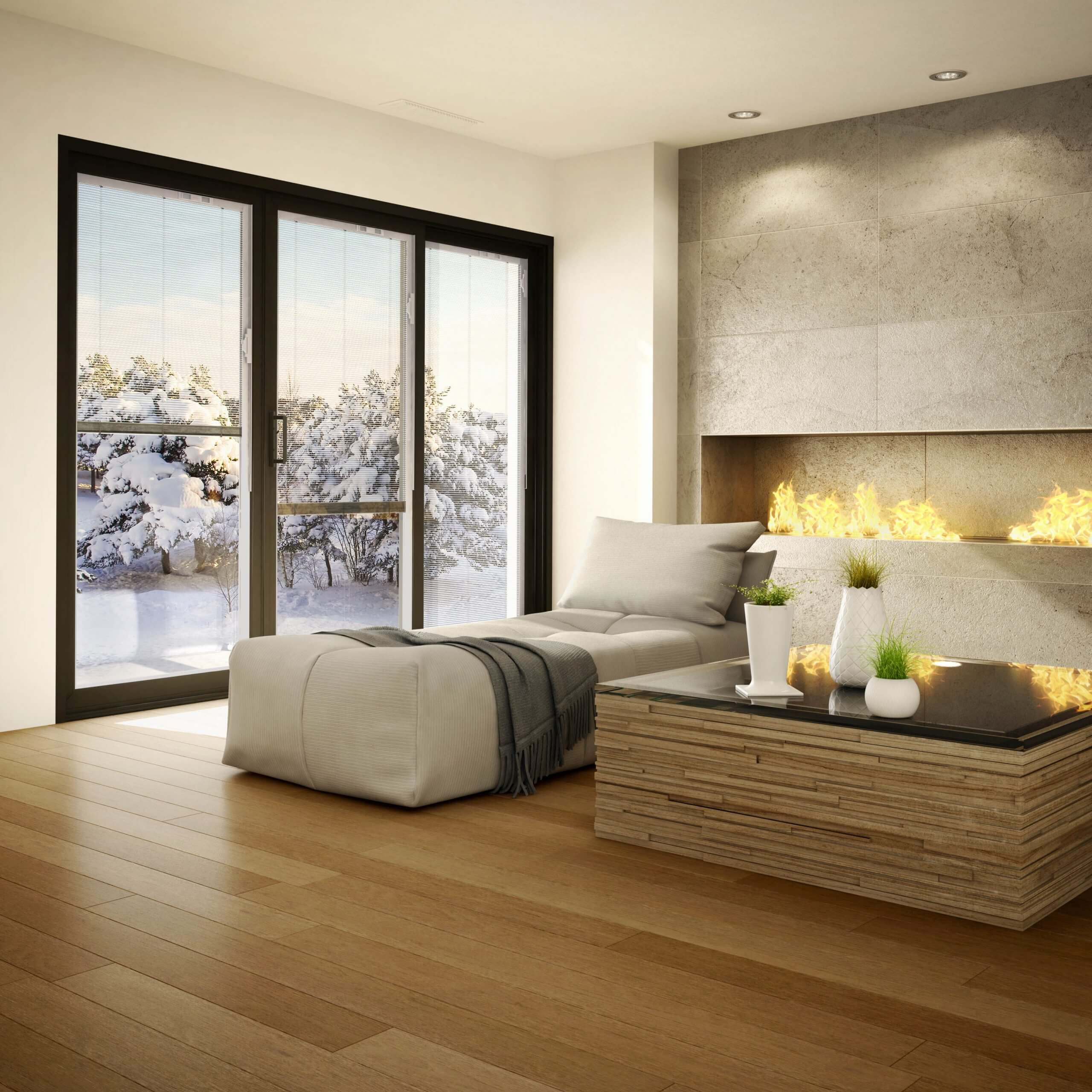 Imagine patio doors
This model provides all the charm of a "garden door" minus the inconvenience of hinges. Thanks to its high-quality structure, it provides an exceptional level of efficiency. Its maintenance-free frame sets itself apart by the rigidity of wood combined with the durability of PVC. Thanks to welded PVC sashes and the option to choose between double or triple protection sills, you'll enjoy unsurpassed energy efficiency and comfort. Enhance the charm of your patio door by opting for one of our decorative options, such as tiling or built-in blinds.
See options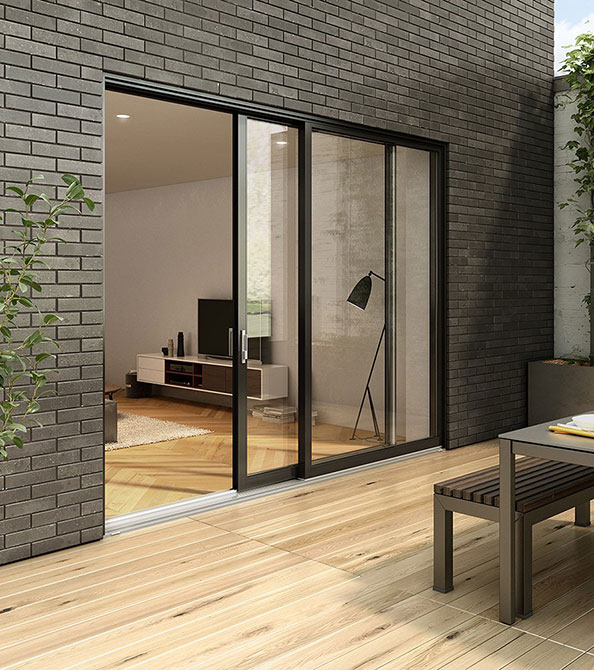 Loft patio doors
A patio door so minimalistic that it makes the outdoors and indoors see eye to eye. Its lifting mechanism makes opening the oversized glass panels effortless. Thanks to the Loft's expansive twin glass panel configurations that are perfectly compatible with today's lifestyles, you can enjoy breathtaking panoramic views. Safe, durable, maintenance-free and efficient, our Loft patio doors will redefine your living space.
See options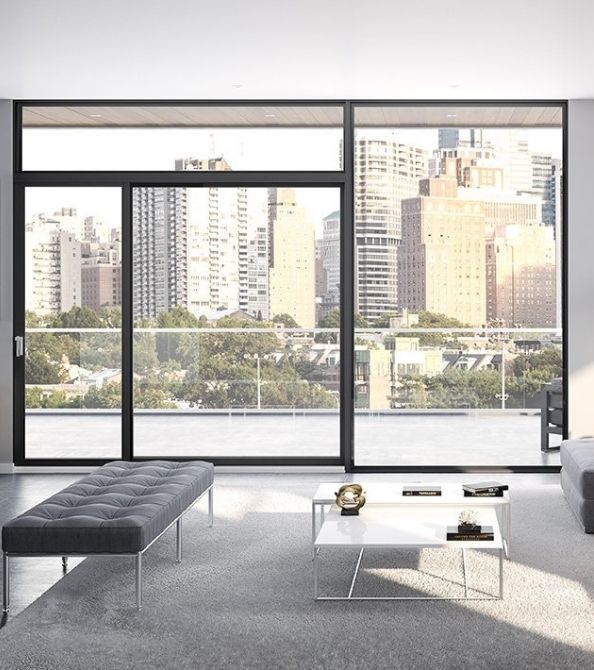 Urbania patio doors
See options