Awning windows
Awning windows owe their name to the fact that they open outwards horizontally, assuming a position similar to that of an awning. They cool the room by creating an air intake from above, which means you can air out your interior with minimum turbulence. Awning windows are energy efficient, very secure, highly durable, and they protect against air and water infiltration. They offer easy handling thanks to a sturdy yet discreet retractable handle.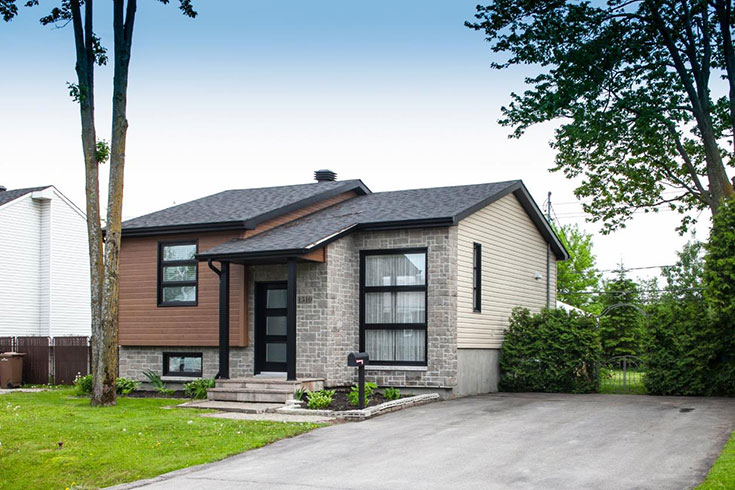 Awning windows
Awning windows owe their name to the fact that the shutter attached to the top of the frame opens outwards horizontally.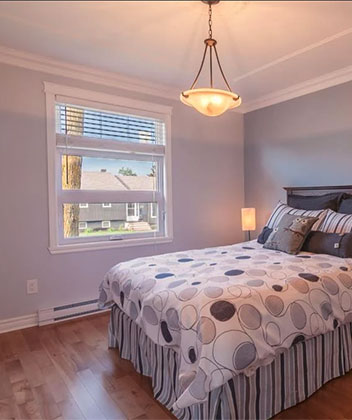 PVC awning windows
Our Distinction PVC awning windows are equipped with an extruded PVC frame and are energy efficient. Their practicality will appeal to many since the glossy finish minimizes the accumulation of deposits. They are made of superior quality materials, and each window is subjected to rigorous quality control before leaving the factory.
See options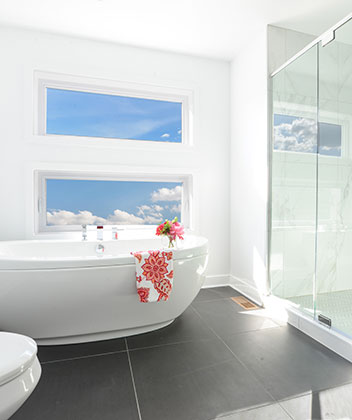 Hybrid awning windows
Our Harmony hybrid awning windows are made from a PVC–extruded aluminum composite that gives them uncompromising sturdiness and durability. They are energy efficient and ENERGY STAR certified, and come with three integrated weather strips that maximize their insulating capacity and their resistance to wear, impact and surface scratches.
See options