Casement windows
Our casement windows come in PVC or a hybrid of aluminum and extruded PVC. They are the perfect blend of high energy efficiency and innovative design. The insulating multichambers give them superior thermal properties that reduce heat loss in cold weather and prevent heat from invading the room in hot weather.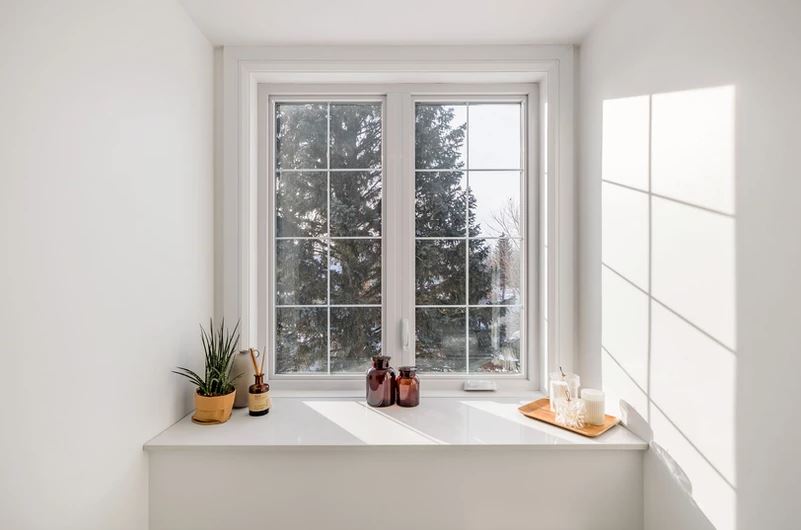 Our products
Two ranges that are sure to meet your needs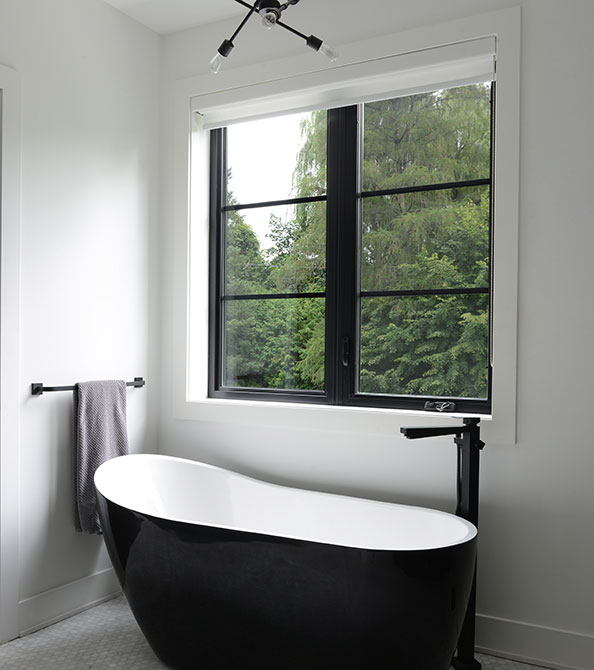 Harmony hybrid casement windows
Our Harmony hybrid casement windows come in a traditional version and a contemporary version featuring a sleeker design suitable for new architectural styles. They are made using a PVC–extruded aluminum composite that gives them superior strength and durability. They are energy efficient and ENERGY STAR® certified, and they come with three integrated weather strips that multiply their insulating capacity and their resistance to corrosion, impact and surface scratches.
See options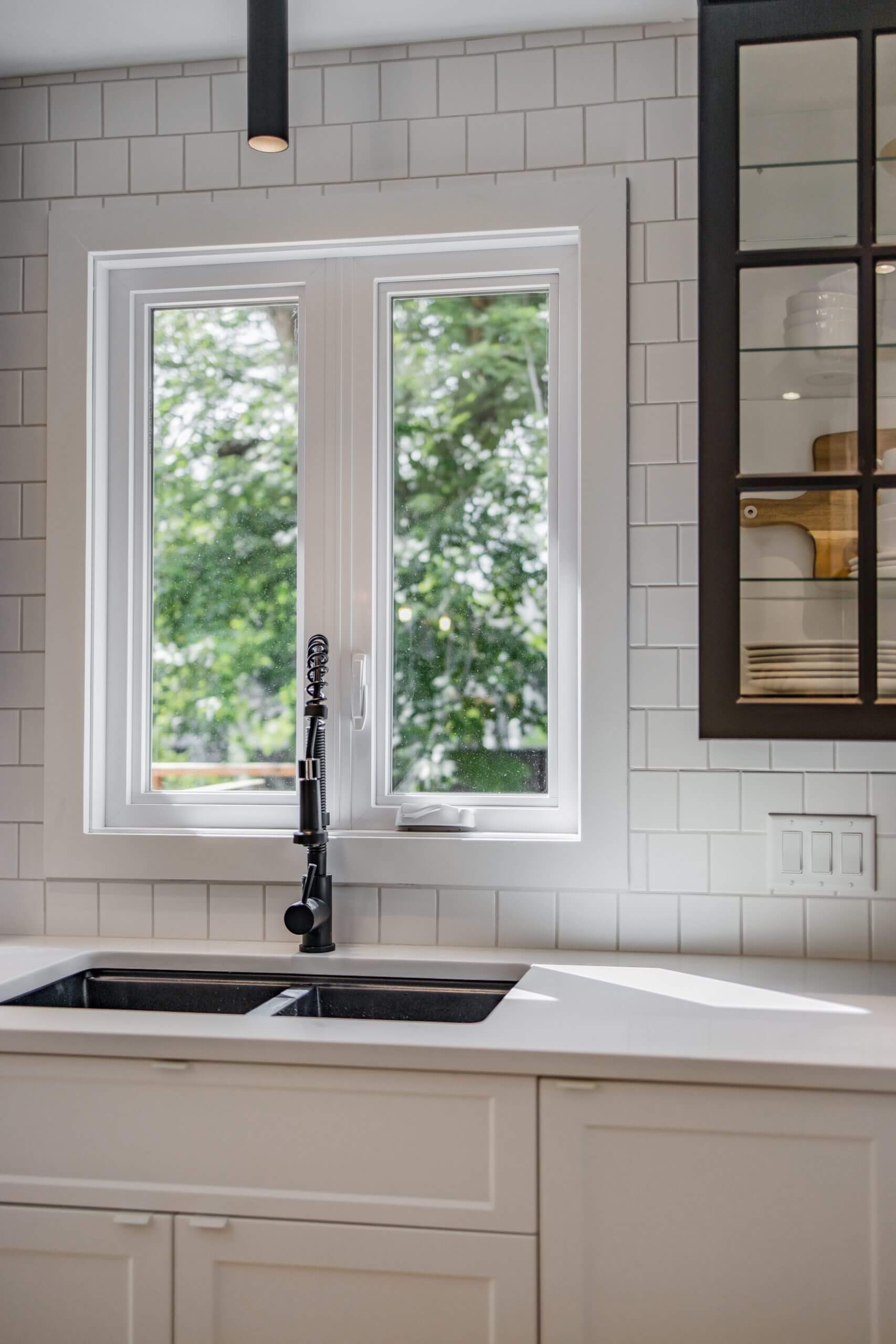 Distinction PVC casement windows
Our Distinction PVC casement windows, equipped with an extruded PVC frame, offer a practicality that appeals to many since the glossy finish minimizes the accumulation of deposits. With their very stylish design featuring a concave curve on the outside, our PVC casement windows will enhance the look of any home.
See options