Our windows
Over the past 25 years, we've developed considerable expertise in window manufacturing. Our investments in R&D allow us to offer an extensive range of windows designed using solid, top-quality materials that exceed the highest standards of energy-efficient performance. Our windows are suited to all tastes, styles and budgets.
For all your projects involving windows, make sure to check your area's building code and urban planning rules before placing an order.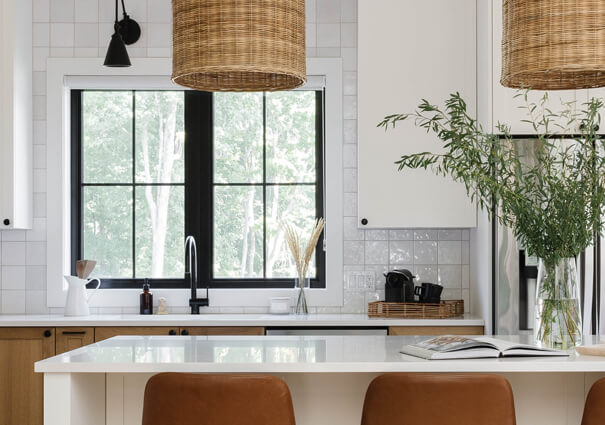 Magistral's philosophy
Our windows are produced using cutting-edge technology.
Custom configurations for a contemporary or classic style

Glossy finish for quick and easy maintenance

View all our financing plans
Magistral windows
You'll find PVC and hybrid windows to suit all styles and budgets.