FAQs
Find the answers to your questions. Feel free to contact us if you do not find the information you are looking for.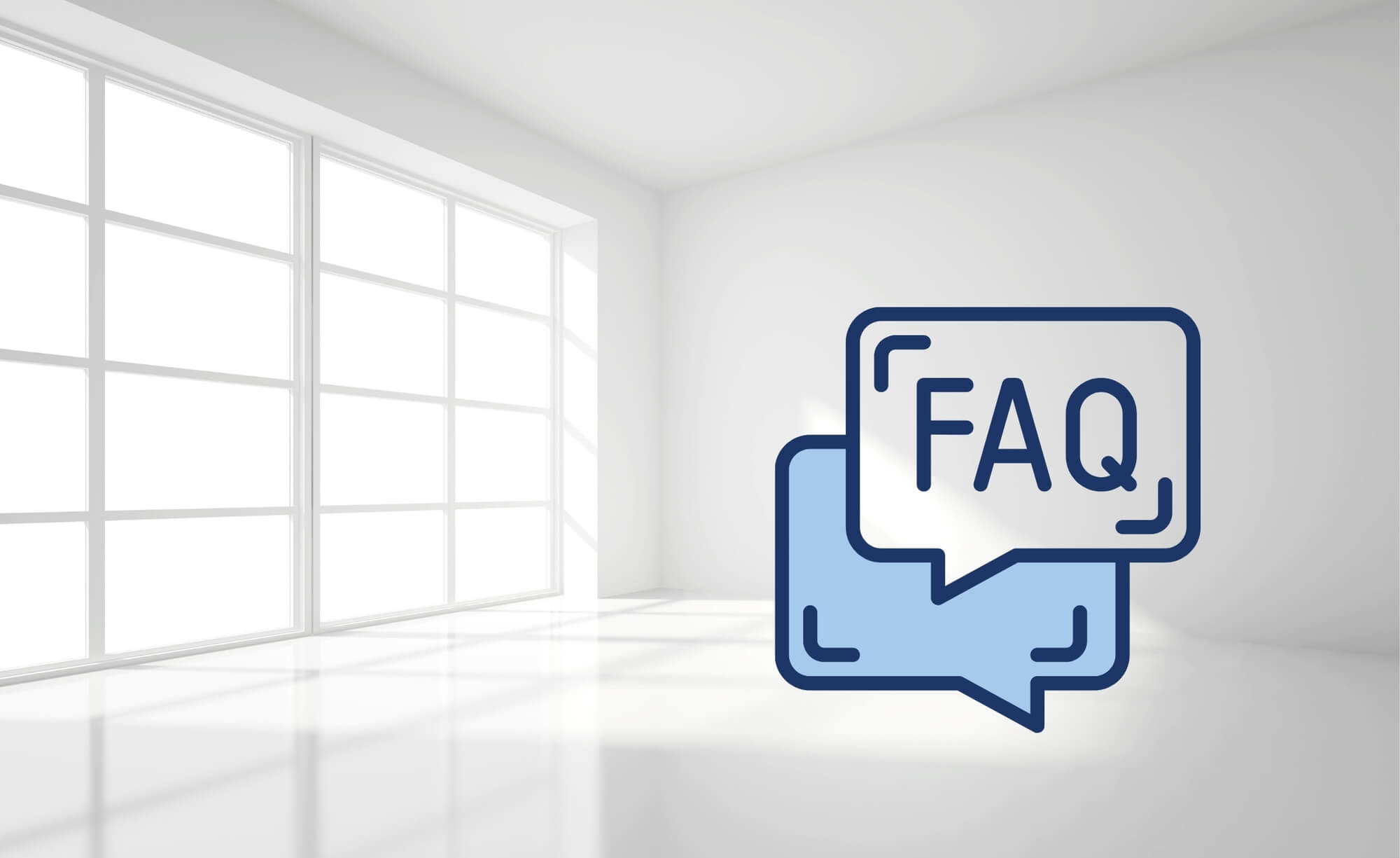 Features
What are the features of various window models?
Sliding windows
A pair of window panes that slide from side to side rather than opening outward or upward

Contemporary appearance

Ideal for installation near exterior activity areas
Bay/Bow windows
Set of three or more window panes that protrude outward from a wall; the central window can be fixed while side windows are either casement or hung windows

Let in plenty of light

Provide a wider view

Add style to the home's architecture
Awning windows
Horizontal window panes that open outward, usually with a crank

Provide ventilation even when it rains

Let in plenty of light

Often used above doors or other windows
Hung windows
Traditional-style windows that open by lifting the lower panel or lowering the upper panel

Require little space

Ideal for windows adjacent to decks or porches

Frames can be used as decorative elements in the home
Casement windows
Vertical windows that open outward and can have window locks on the upper and lower sections; usually open with a crank

Let in plenty of light

Provide a wide view

Ideal for hard-to-access areas, such as over a sink or counter
Fixed windows
Available in many shapes and sizes; cannot be opened

Used for a variety of reasons: as picture windows, small decorative windows, etc.

Do not provide ventilation
Panoramic windows
Large fixed windows that cannot be opened

Let in plenty of light

Provide a very wide view

Do not provide ventilation
Will installing new "low-e" windows prevent condensation?
Condensation and frost on windows are common issues, which can include a slight fog in some windows or a persistent frost that covers the entire interior glass surface. Many homeowners purchase new windows only to see the problem worsen. Condensation occurs when water vapour in the air cools to the point that it condenses onto cold surfaces in the form of water droplets or frost. One solution to this problem is to reduce the humidity level in your home.
Useful information:
CMHC – information on condensation
CMHC – PDF on moisture
What materials are used and what are their properties?
PVC
PVC is short for polyvinylchloride. It is a type of plastic — the cheapest and most popular, but also the most fragile. Its main quality is its thickness, which generally ranges from 1.8 mm (1/16") to 2.5 mm (3/32"). For wide windows, for instance 75 cm (30") wide, thick PVC should be used; otherwise the frame could become warped after two or three years. 
Aluminum
Sturdier than PVC, aluminum makes it possible to have thinner frames that leave more room for the glass. Since this metal is very conductive, it will be colder in winter. Aluminum frames and casements must have good thermal insulation to reduce heat loss through conduction.
Wood
Expensive and requiring more maintenance (15-year lifespan instead of 25 for other materials), wood is more vulnerable to adverse weather and humidity. Wooden casements provide good insulation and structural strength, but must be protected from bad weather, either with regular paint or stain, or an easy-maintenance factory coating or finish. 
Mixed/Hybrid
These casements are made with two or more materials, thereby taking advantage of each material's best features; examples: aluminum-clad wood or a mix of PVC and aluminum.
Warranty and maintenance
How do I know if my thermopanes are still covered by the manufacturer's warranty?
For purchases made before 2006, clear glass is covered by a 5-year warranty, and low-e glass with argon gas is covered by a 10-year warranty.
For purchases made after 2006, all glass (clear and low-e) is covered by a 10-year warranty.
How do I know the year of purchase of my thermopanes if I don't have a sales contract?
Usually, the date of manufacture is written on the spacer bar inside the window's two sheets of glass, or under the operable panel in casement windows.
Specs
What are the glass panes made of?
In Canada, we currently use 2 types of glass – double and triple with gas on the inside. This glass must comply with very strict energy efficiency standards. What we must keep in mind: the main advantage of multiple layers of glass is that the space between each layer can be filled with air, which provides good insulation. In Canada, all homes must have at least double insulating glass. In many regions, it can be advantageous to add a third sheet of glass to existing windows to reduce heat loss and increase the temperature of the interior glass, thereby providing more comfort and reducing condensation and noise.
Metallic film
Some glass has an energy-efficient coating, a thin invisible metallic coating applied directly to the glass. We call this low-e glass, or low-emissivity glass. This coating allows the sun's thermal energy to enter the home, while reflecting its heat throughout the living space, an obvious advantage in the winter.
Spacer bars
Spacer bars create a space between the 2 or 3 sheets of glass in a window. This feature surrounds the windows and makes them airtight. Spacer bars must be non-metallic (except stainless steel) to ensure low conductivity. Low conductivity spacer bars can provide up to 20% better thermal insulation with energy-efficient glass and gas-filled windows. These higher-quality spacer bars reduce condensation at the base of windows and block excessive cold all along the glass.
The ENERGY STAR
®
label
ENERGY STAR® is the international symbol of excellence when it comes to energy efficiency. Products that have it have been tested using regulated procedures to demonstrate that they meet or surpass standards without compromising performance. The label also indicates the region for which the window was designed. Canada is divided into 4 regions: A, B, C and D. Montreal and a large part of southern Quebec are located in region B. Make sure the windows you choose match the region you live in.
Weatherstripping
Weatherstripping protects against rain and dust and reduces air leaks through the movable joints. Compression joints are a more efficient type of weatherstripping because they can be firmly inserted between the movable sash and the frame. It is even better if they are doubled. They are generally removable and can be replaced as needed.